Floating Roof Atmospheric Storage Tanks
Over the years JM Dixon Associates has undertaken the design of many floating roofs, both double and single deck, for world renowned clients such as Philips 66, Exxon Mobil and Ineos. These include new builds, together with the evaluation of existing roof designs for suitability, such as analysing the various flotation cases, and repair.
A safe, effective and fully validated floating roof design is a complex task to undertake. Here at JM Dixon Associates we have the expertise and experience to meet all our clients needs with utmost confidence. We are one of the very few companies in the UK who have the capability to provide a detailed stress analysis of all the individual and combined load cases specified in the design codes. This is achieved with the help of complex FEA models and methodology.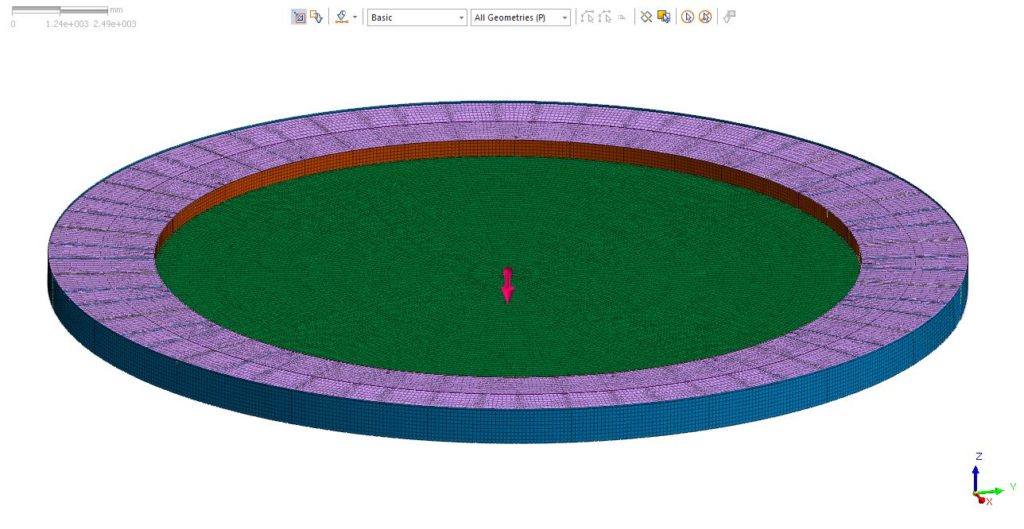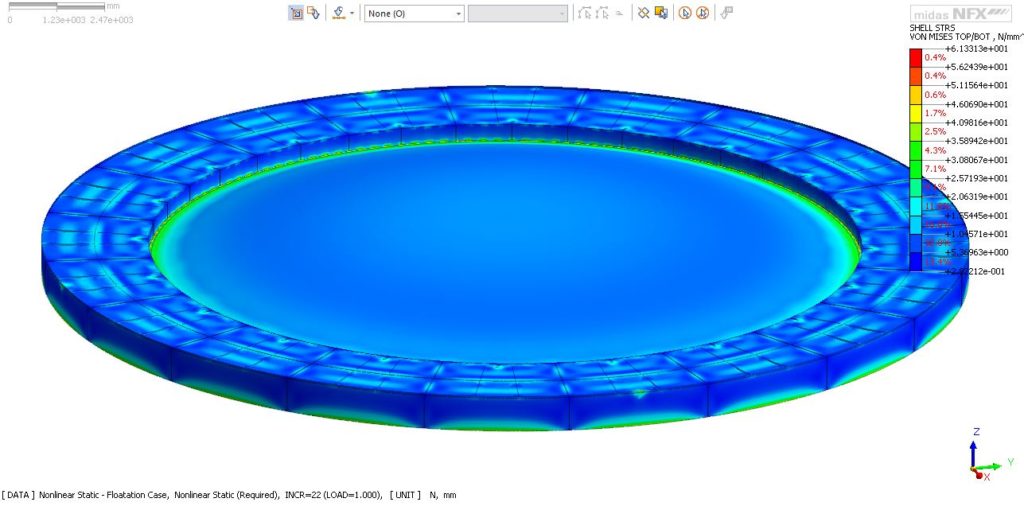 >50m Diameter
Full FEA Analysis